In the late 1920s Chicago straightened a portion of the Chicago river. Here is the original circuit pre-straightening in 1926.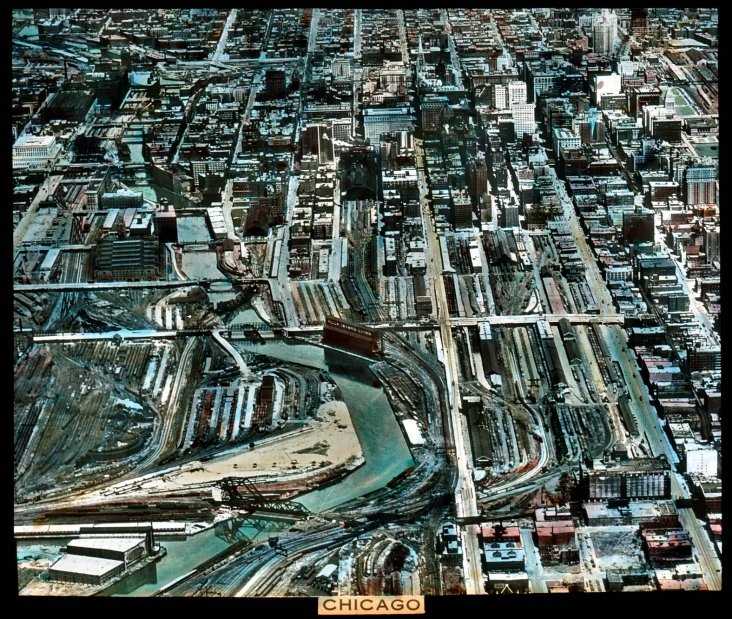 Here it is in 1928 during construction.
You can see the region to the southwest of the loop was used for rail yards. It still is, to some extent, today.
Looking south instead of north. Sorry I could not quickly find a view looking north of this same parcel. The rail yard to the right is used by Metra and Amtrak. The site of the former
Grand Central Station
is the green space on the lower left, and the brown patch on the upper left is an abandoned rail yard.
As a bonus, here is a ground view of the field back when it was used by the Santa Fe.